Photo Clipping Service.
Engaging with Customers
Make your product photos beautiful to us. Let's start at 0.39/Image. 24/7 Online Chat Support. Free Trial Available.
Remove the background
Exiting or White or Transparent
Resizing & Optimize
Crop, Margin & Alignment​​
Retouching & Invisible Mannequin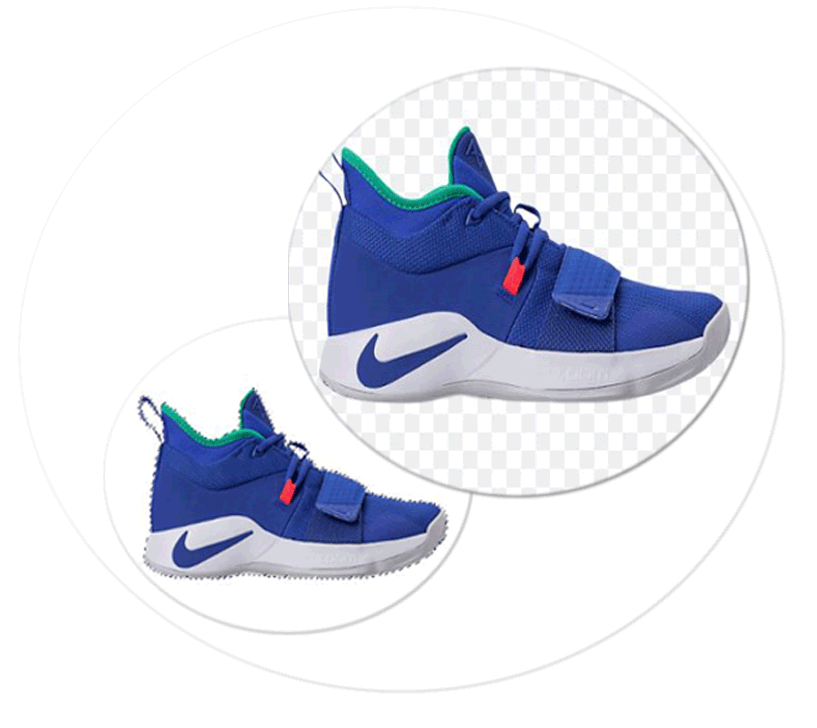 How Does Graphics Handy Work for Photo Clipping Service?
1. Get 3 Images Free Trial
We love to show our expertise before made orders! Take the chance and apply for our Free Trial Offer. You 'll be glad you did! Happy with our test works? Let's start business together.
2. Upload Your Images it's Easy
Once you were happy with the quote. You can upload your images via Wetransfer.com, Dropbox, FTP, or any other file share system. We are highly familiar with any files transfer system.
3. Get Done Images within Desire Timeline
You will get done images within 24 hours. If you have discussed express delivery, then you will get done pictures within the timeline. In case you don't like any edited files! Just ask for a redo. We have unlimited revision options.
4. Happy! & Paid The Order
If you are happy with the order, we will send you an official invoice. You can able to make payments through PayPal, credit card, or bank transfer.
100% Free Trial! 3 Images Done-30 Mins
testimonials
What Are Customers Saying Our Works?
Do Live Chat Now & Confirm Your Discount. Sorry! But Only for New Customers.
"I am a publisher, and I am using Graphics Handy services for six years with much satisfaction. I always good wishes for Graphics handy team."
"Great job, high-quality services, and speedy turnaround time. We will use Graphics Handy again in the future! I will definitely recommend them"
" Amazing & very affordable price. I like the support team. I am using their services regularly and recommend others to check out Graphics Handy skills. "
" The dependability appeared by the photograph altering group is especially calculable. Been working with the cut-out in Asia for around four years now. they recognize what they are doing. "
Photo Clipping Service is a unique technique used by photo editors to delete or change shadow position, hide unwanted image elements, or change the background of an image.
Generally, a Photoshop Pen Tool is used to create a closed Vector Mask. It is a hard-edged vector masking technique that focuses on and separates different parts of an image, such as foreground or background.
Compound Clipping Path is the same technique, but using it, one can create multiple clipping paths within a clipping path, either "inclusive" (paths that include what is selected within them) or "exclusive" (paths that exclude what is selected within them) clipping paths.
This technique is ideal when you need to edit photos with round shapes like rings and other kinds of jewelry. This technique can use pictures that require a detailed selection of objects or parts of images.
Using the Photo Clipping Path technique for applying it to your product photos, you can isolate only the product in the picture and then further edit the photo to add or change the background, adjust brightness, adjust the colors as you prefer. Generally, you can make your photos look professional.
Getting photos to look professional has a direct impact in any business, as the images that present products in a professional way, tend to get more clicks and so to bring more people to the sales funnel, and eventually to more sales.

Providing professional photos to your audiences, not only you make your visitors have a better experience, but you also increase the quality of your own business as an intensity.
When Clipping Path Is Needed?
Clipping Path technique can actually be applied to any photo and is a very useful technique when you do business that requires professional photos and appropriate presentation of products.
So if you are involved in e-commerce or you do sell anything through your websites, the clipping path technique will help you create great photos for your products and site.
To make great listings you need great photos and by applying for photo clipping service, you will be able to get your photos to look professional and focused on what matters on your photos.
You will be able to remove or change the backgrounds of your photos, provide photos that show only the product you want to show, and further edit your photos to add any other effect of your liking or of the need for the purpose you want to use it for.
While providing great photos is always the best option, when doing business that requires photos of products or other objects that are for sale, professional photos are a MUST, period.
When for example you sell through your shop, you should always try to provide clear photos that show your products in a professional way.
You shouldn`t leave unwanted and distracting backgrounds on your product photos that "hide" the product and make viewers go away.
Instead, with the clipping path technique, you can have your product be the only object in the photo, and never worry about distractions.
Furthermore by providing more than one photo of your product will help you give more details and information about it to your viewers, making a higher percentage of them taking further actions to buy your products.
Professional photos are an important factor to succeed and always should be your option, and the clipping path can give you the photos you need to make your business successful.
GraphicsHandy.com – Photo Clipping Service
We at GraphicsHandy.com, have over a decade of experience in photo editing, and we can provide the best
quality clipping path services
at the most
affordable prices
. We always offer
free unlimited revisions
on any photo we edit. So we make sure you `ll get the best possible result. We are a
team of over 45 photo editing experts
, that have experience in using the most evolved photo editing tools, and we know how to provide accuracy, detail, and enhancement on any photo we edit. With us, you can be assured that you will get the best achievable result for your photos. Apart from that, we offer the lowest prices in the market, starting at $0.39/img, we also offer fair discounts on large projects. If you are dealing with lots of photos you need to edit, you should know about our prices and offers before you decide to hire. Need to bargain for a large project you have? Feel free to
contact us now
and get the best offer you can find online!