Image Masking Service
Photos Made Easy- Model Hairs
Model hairs are tricky when it comes to photo editing. Get high-quality Masking from us. Ten hours of delivery & unlimited Revisions.
Remove the background
White or Transparent, Layer Mask, Chanel Mask
Resizing & Optimize
Crop, Margin & Alignment​​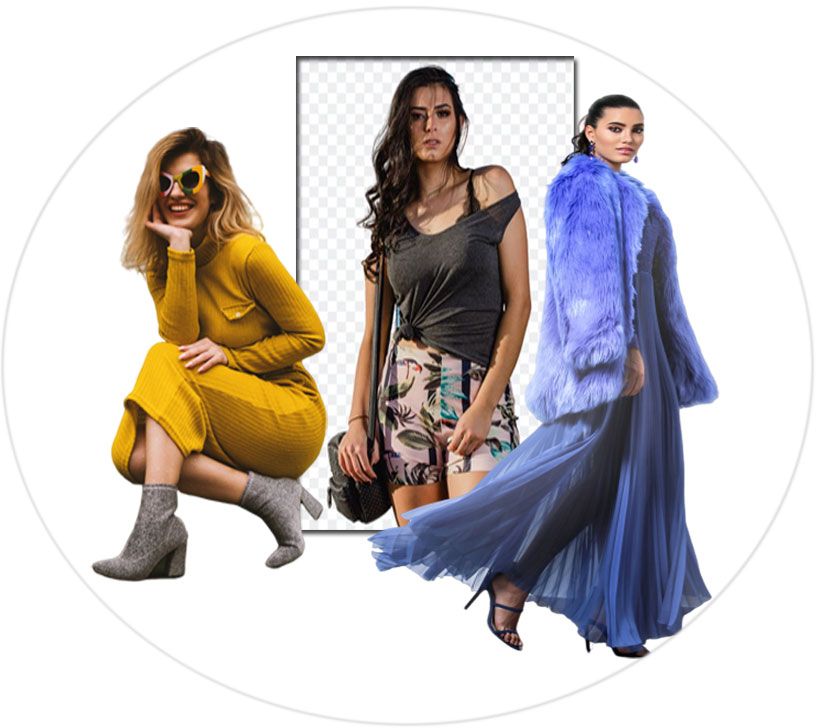 How Does Graphics Handy Work for Image Masking Services?
1. Get 3 Images Free Trial
We love to show our expertise before made orders! Take the chance and apply for our Free Trial Offer. You 'll be glad you did! Happy with our test works? Let's start business together.
2. Upload Your Images it's Easy
Once you were happy with the quote. You can upload your images via Wetransfer.com, Dropbox, FTP, or any other file share system. We are highly familiar with any files transfer system.
3. Get Done Images within Desire Timeline
You will get done images within 24 hours. If you have discussed express delivery, then you will get done pictures within the timeline. In case you don't like any edited files! Just ask for a redo. We have unlimited revision options.
4. Happy! & Paid The Order
If you are happy with the order, we will send you an official invoice. You can able to make payments through PayPal, credit card, or bank transfer.
100% Free Trial! 3 Images Done-30 Mins
testimonials
What Are Customers Saying Our Works?
Do Live Chat Now & Confirm Your Discount. Sorry! But Only for New Customers.
"I am a publisher, and I am using Graphics Handy services for six years with much satisfaction. I always good wishes for Graphics handy team."
"Great job, high-quality services, and speedy turnaround time. We will use Graphics Handy again in the future! I will definitely recommend them"
" Amazing & very affordable price. I like the support team. I am using their services regularly and recommend others to check out Graphics Handy skills. "
" The dependability appeared by the photograph altering group is especially calculable. Been working with the cut-out in Asia for around four years now. they recognize what they are doing. "
Our
image masking service
ensures that even if you have complex requirements, we can deliver. Photoshop is known for its retouching tools and special effects, but the secret to maximizing its power and potential lies in the masks and layers. With these masks, we can do everything from
cutting out backgrounds
, add special effects, create transparency, add filters onto specific parts of an image, and more.
As powerful as masks are, they are also complicated and are difficult to master, especially when you are trying to make some intricate selections. With our services, you are assured that Photoshop experts  will be working on your image and produce the results you're looking for.
Image Masking is a "non-destructive" photo editing technique, used for editing painful images with small details that other selection tools cannot provide as precise results as masks. Image masking is ideal for editing photos with hair or decorative edges, and it gives the best results as with this technique, no pixel is lost at all!
What Can We Do with Masks?
Masks, or layer masks, are among the most important features in Photoshop, and any photo editing application worth its salt has some version of it as well. For all the power this program has, the means for unleashing it are in the masks, which is why we offer this service to help you get the most out of it.
Our image editing team knows how to work with masks and layers inside out, and they can do the following:
Create masks for protecting specific parts of an image
Use masks to select or deselect parts of an image
Use masks to create layers on an image and apply filters on the layer without affecting the other image areas
Create masks to remove or add parts to an image
Adjust opacity and transparency
These are just some of the things we can do with masks, and there is a lot more. The point is when it comes to working with complex images and effects, masks are indispensable.
Image Masking Service Examples Of Use
Remove the Background by photoshop for wool images and save it on a white background. Ideal for editing photos that have a lot of details like the fur in the picture below.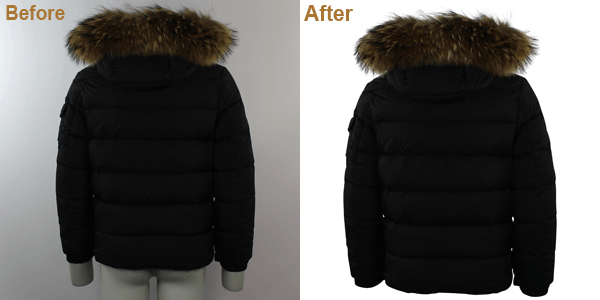 Using Image Masking technique, you can isolate every detail on your fury garments and then create your listings to look professional and without any loss of the quality of the photo, or loss of more information.
Mask the images with a transparent background. Remove any background and shadows, and keep only what matters the most, for further editing or keeping your photo`s background transparent. Once you have your object isolated, you can then make any change, like change background to any color, or apply any effect, or use your photo for any purpose you wish.
Mask your images of stair hair to background remove and save it PSD, PNG, or JPG.
What are Image Masks Anyway?
If you're not familiar with photo editing programs, the term mask may sound confusing. The simplest way to describe a mask is that you apply it to a particular part of an image. By using the mask – which consists of dotted lines – we can apply effects and perform other edits on the selected object without affecting the rest of the image.
There are many types of masks in Photoshop, and this is part of the reason why some users get confused, as they cannot decide which ones to use. Our team of experts, however, is well-versed in each mask's functionality and use.
There are two major types of masks used in Photoshop, the layer masks, and clipping masks.
These two are similar when it comes to concept, but there are differences when it comes to their use.
What is a Layer Mask?
A layer mask is a type of mask that is applied to a layer to manage transparency. The layer opacity provides control over the clarity of the whole layer, but with a mask, we can use transparency over specific portions of the image.
We can, for instance, use the mask layer to add a 45% transparency to the upper part of your image while the downward area remains fully opaque.
When we apply a mask onto a layer, a grayscale layer is applied onto the image, but the critical thing to remember is there won't be any effects seen or done until a command is issued. That is what makes masks so powerful, as it allows one to use special effects and do other operations without affecting the rest of the image.
On the grayscale canvas, we can add black, white, or many shades of gray. We can also change the image opacity from 100% (white) to 0% (black, full transparency) to any percentage in between. That enables us to give your image a specific look you want.
Clipping Masks
Clipping masks are akin to layer masks, but the difference is it uses a single layer to set the transparency over another.
In this case, you put two layers over each other, with the bottom layer used to set the transparency of the layer on top of it. Whereas with layer masks, we use white and black values to adjust transparency, a clipping mask takes the clarity off the layers used to create them, i.e., the layer at the bottom.
If the bottom layer, for instance, has some parts which are transparent and others opaque, the clipping mask will set these values on the upper layer. Both clipping and layer masks can be used to create special effects.
Another advantage of using masks is it allows us to preserve pixel data; because a mask limits ten actions to the selected portion, the rest of the image is maintained.
Quick Mask
The quick mask is similar to the layer mask, and it serves as a selection visualization that is based on pixels. With the quick mask on, the image areas that are selected are shown in detail. That is one of the oldest features of Photoshop, but it is still handy.
Vector Mask
A vector mask is defined as a path that is resolution independent, and it works by clipping the content. We use this to make precision selections when the pixel-based options are not sufficient. Whereas pixel-based selections can be blurred or soft, a vector mask selection has a sharply defined edge.
Adjustment Layer Masks
We use the adjustment layer mask in ways too similar to the layer mask, but here we can set which areas of the image are affected – and which are not – using various adjustment controls. With this, we can make selections on multiple factors such as color, saturation, and other correction tools. full details here.